How To Locate Your Mitox Model Code Number
To find the correct part, you need the Model Code which is located on a silver plate. With this information you can find the correct parts drawing.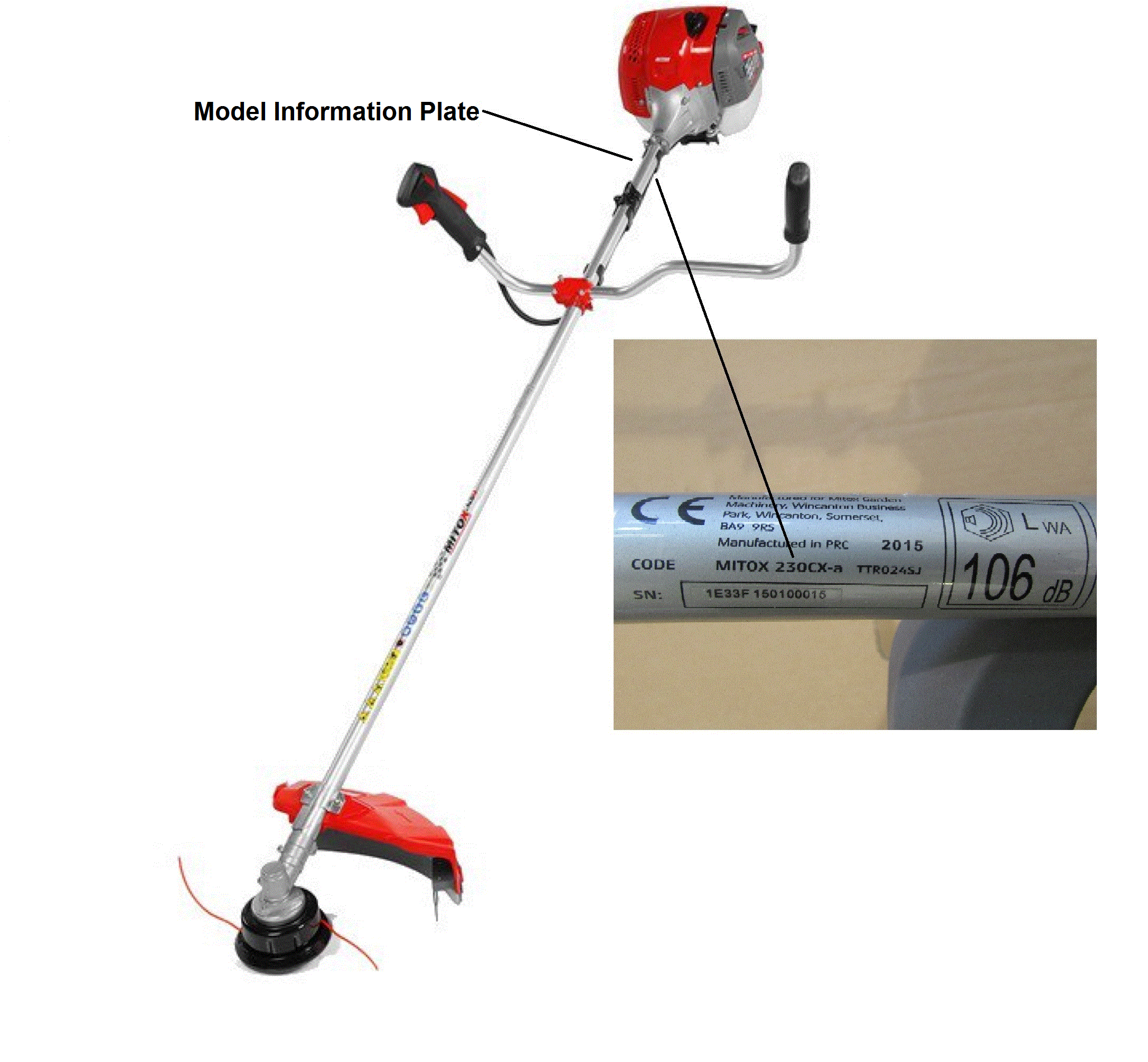 Please note:

On Brush Cutters and Multi-Tools, you will need to be careful that you use all the model code number. When Mitox launch a new version of a model, they add a letter after the model code to indicate there is a new parts drawing.
For instance: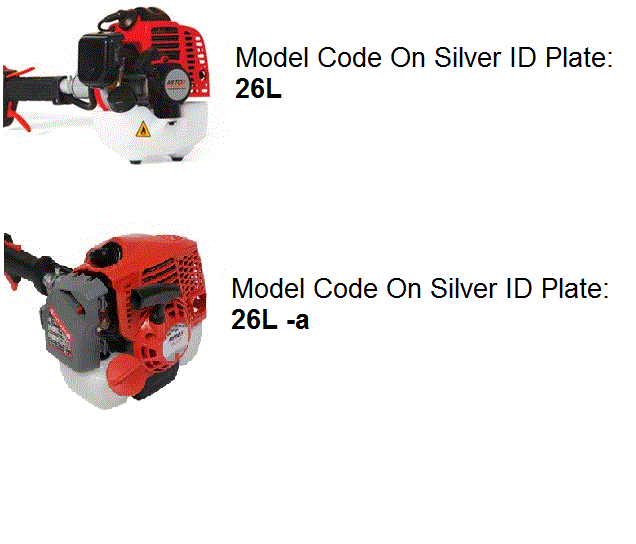 Blower-Vac: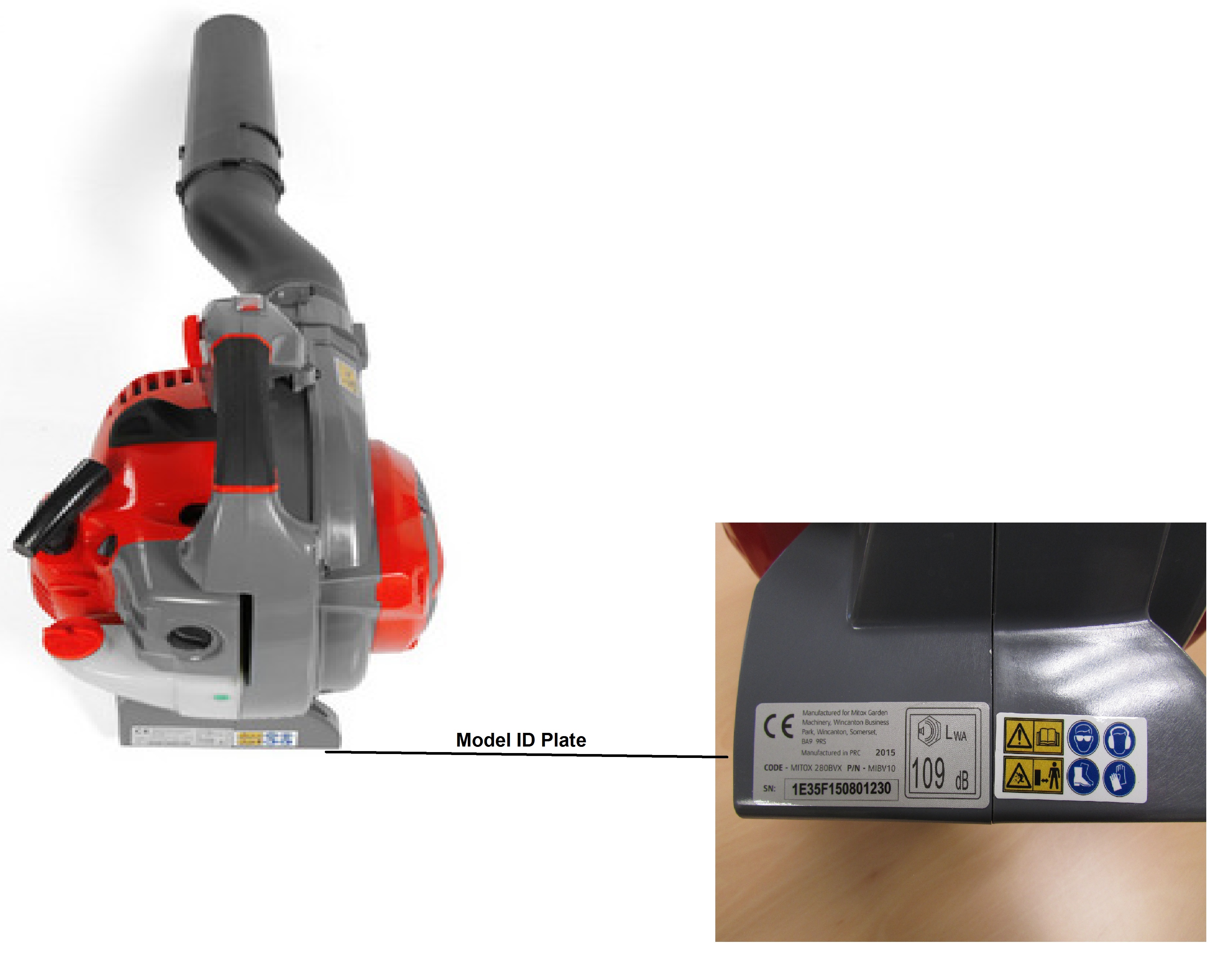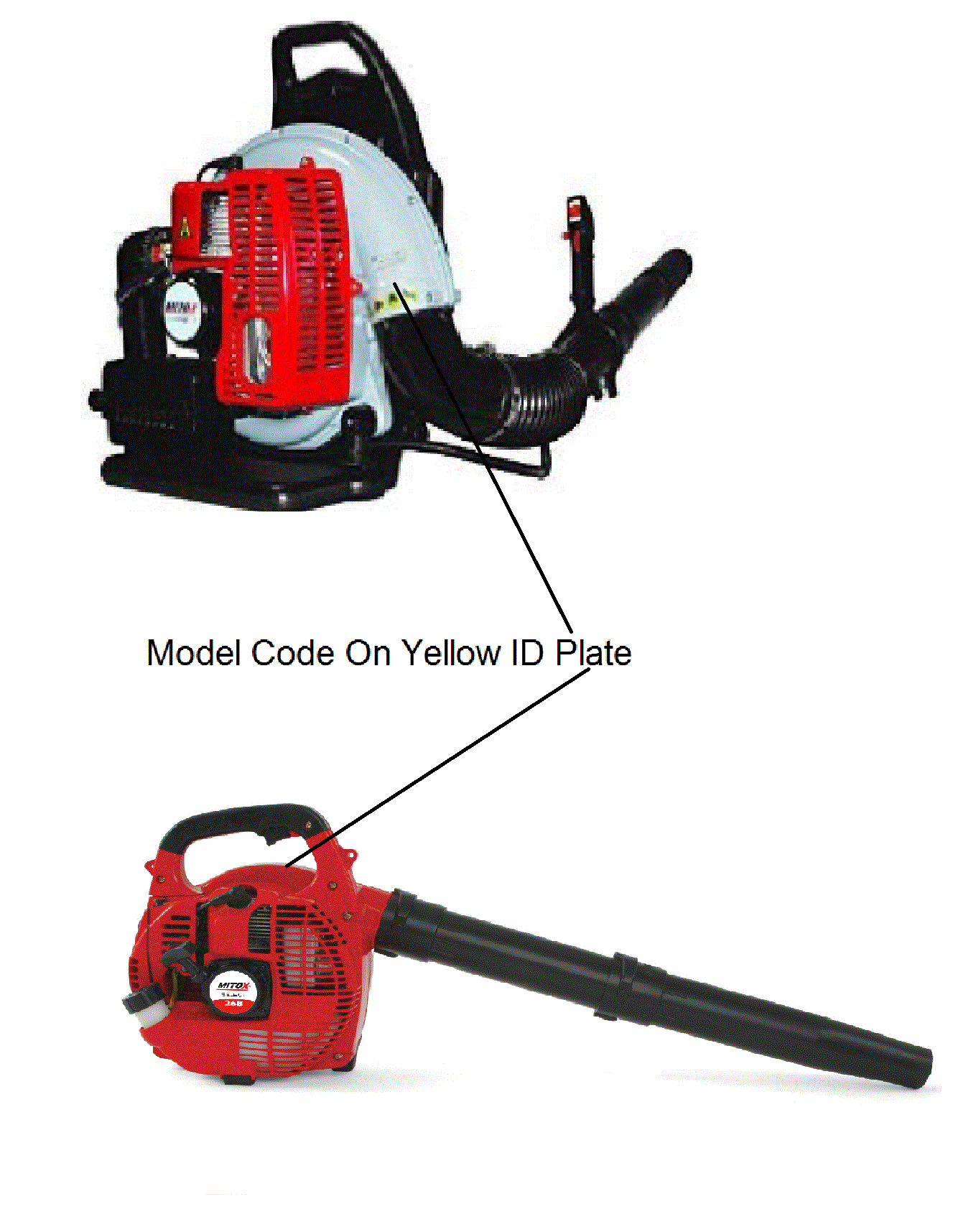 Chain Saws: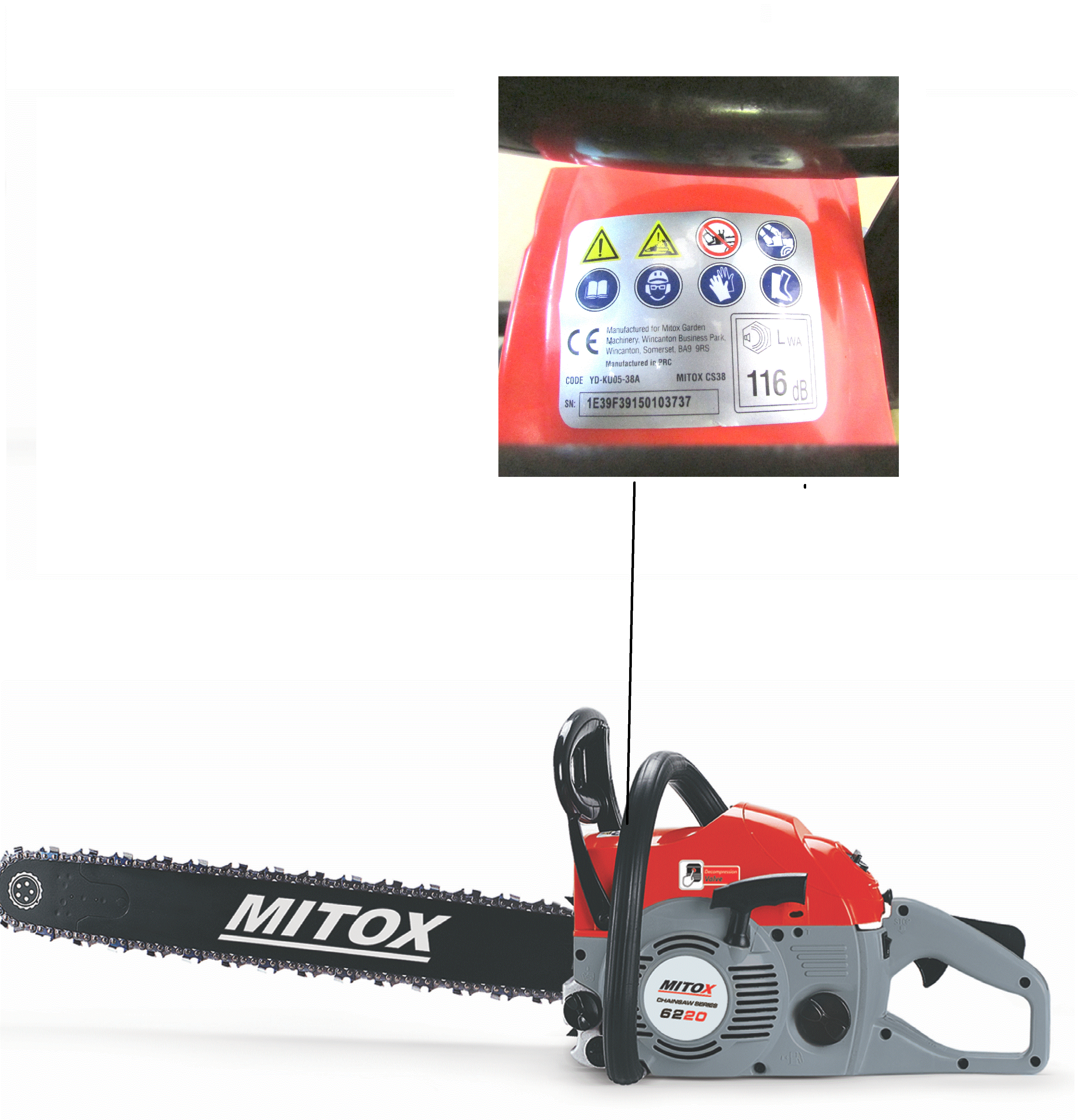 Log Splitters